Tallahassee Swimming Holes
Views: 1248
* Click a shape in the chart for more information
The beautiful, clear, blue waters of Wakulla Springs are incredibly refreshing. The springs have floating docks and a diving platform. More info here.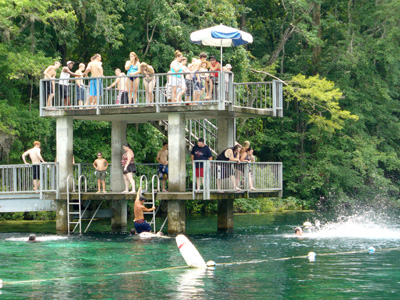 If you're an FSU student, there's a pool in the Leach Center, but there's not much point in swimming where there's already AC. A list of public pools in Tallahassee that charge a small or no entry fee can be found here. If you're feeling sneaky, plenty of student apartment complexes have pools that they don't monitor too closely.


These guys are a little harder to find. Don't go to the Leon Sinks- you can't swim in these. A parking area has been built on C.J. Spears Road, and the sinks are about a mile walk away. Tallahassee Naturally, a local nudist organization, has the best directions. Though these spring-fed sinks are harder to find, isolation and a ROPE SWING make them totally worth it:
Float down the relaxing Bear Paw River in a tube. More info here.