Hit by a car in NY
Views: 108
* Click a shape in the chart for more information
About 900 people are injured by vehicles in NYC every month. 14 are killed. Because of the high rate of incidents, and the extreme medical costs associated with these collisions, the State of NY mandates a no-fault insurance policy for up to $50,000 in medical bills and $10,000 in property damage.

Simply put, it doesn't matter if who is at fault, the driver's insurance will pay for your medical bills.
It is important to limit movement as much as possible, but preventing further damage is priority number one. If you can move, get out of the way of traffic. If you can not be moved, have people protect you and the scene as much as possible. This can include:
Setting up barricades
Direct traffic
Setting up flares or flags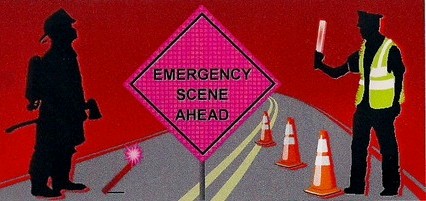 An insurance agency can fight paying a claim if there is no police report. Additionally, accidents are scary! Your adrenaline will mask most of your injuries.
Emergency: Dial 911
NYC non-emergency: Dial 311
This is largely the job of the police, but they can not talk to a witness if they have already left the scene.
Ask if anyone saw the collision. Ask if anyone has it on video. Encourage them to stay until the police officer has recorded their statement and contact information.
Ask the officer if you can have a copy of the accident report, or how you can obtain it.
Make sure you ask for an accident report key. The form is very complicated, the key will help find what you need to know.
Sample Key:
With your adrenaline running, it's easy to not notice your pains. We recommend getting a few x-rays to make sure things are ok. Plus, if anything is serious (like a brain hemorrhage), you will already be in the best possible place for treatment.
You must file your claim within 30 days! Do this immediately!
Get the driver's insurance information from the police report. Most likely it will be recorded in numeric code. Use this site to look up the company and contact information.
Include in your claim the no-fault insurance application (pages 5-7).
In your claim, you can include
Medical bills (including ambulance rides)

Property (find receipts)
Lost Earnings (usually limited to $2,000/month)
The insurance agency will try many tricks to not pay. If they are not settling your claim promptly and to your satisfaction, hire an attorney.
Some tricks include:
Making you claim fault
Using depreciation to give you lower values for your property damage
Contesting damage values
Claiming paying is "against policy"
If you were seriously injured, have lasting injuries/disablement, or your losses are more than the no-fault limits, you will have to use different channels.
These could include:
Filing additional claims
Filing a lawsuit